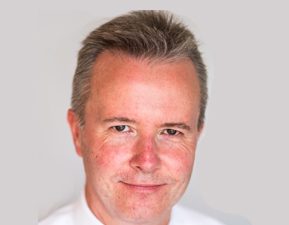 Steve Young BSc FCA
Senior/Audit Partner
Steve trained for 4 years with a 'Big 4' international firm, qualified as a Chartered Accountant in 1993 and then joined Derek Young & Co later that same year. Due to his large firm background, Steve has focussed on looking after the firm's larger client businesses. Steve now also utilises his 30 years experience in the profession to manage & develop the Derek Young & Co practice.
Away from the office Steve enjoys walking his border collie for about 5 miles each day, is a very keen photographer and enjoys visiting the local pubs & restaurants in his home town of Henley-in-Arden.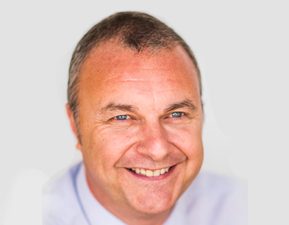 Mike Taylor FCCA
Small Business Partner
Mike's history with Derek Young & Co represents a good example of the practice's low staff turnover. Mike joined the firm directly from school over 30 years ago. He worked his way up from Office Junior all the way to Partner level, becoming a fully-qualified accountant along the way. Mike and his team look after the smaller businesses that form the back-bone of the firm's client base. Mike is also very actively involved in the running of the practice.
Luke Banham FCCA
Partner
Luke has over 20 years of experience in accountancy. Along his way he has gained multiple qualifications before qualifying as a Chartered Certified Accountant in 2009.

He deals with a wide spectrum of clients from many different industries and his friendly, relaxed and helpful nature is very popular with our clients who instantly feel as ease with him.

When he's not at work, Luke is quite the sports enthusiast and loves to go running, cycling or even sometimes horse riding.
Our Managers
Anthony Kimberley – Audit/IT Manager
Kerry Bennett – Payroll Manager
Please note that references to 'partner(s)' on this website mean member(s) of Derek Young & Co Accountants LLP.  These references should not be construed as indicating that the members of Derek Young & Co Accountants LLP are carrying on a business in partnership for the purpose of the Partnership Act 1890.
Coronavirus (COVID-19) update
---
As a valued member of our community, we appreciate the trust you place in us to make sure all your critical services continue.
We are committed to an evidence-led and common-sense approach to containing the coronavirus outbreak and mitigating its impact on employees, customers and our wider business operations.
Please be assured we are preparing for our services to continue as normal. We have business continuity plans in place to minimise the risk of infection and make sure we can continue to deliver a business-as-usual service to our customers should an infection occur at an office. These include implementing clear guidelines for employees, providing support and advice for anyone who needs to self-quarantine, and issuing guidance on following safe hygiene practices across the organisation.
You can find further information on Covid-19 below to keep you updated:
x